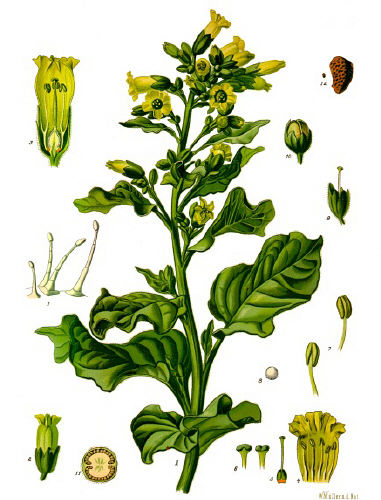 Tobacco (Nicotiana rustica) originates in America and is now
the most commonly grown non-food crop in the world. The use
of tobacco has a long history. The Maya inhaled the tobacco
smoke for medicinal purposes more than 2000 years ago before
the arrival of Christopher Columbus. When it was introduced to
Europe many people believed smoking it can cure many illnesses.
Amongst whom was the French ambassador to Portugal Jean
Nicto from whose name came the word 'nicotine'. He considered
tobacco to be useful for headache and gout. The word cigarette
came from the Spanish word cigarro for the insect cicadas. When
tobacco was first introduced to Spain, it was rolled up into a
cylindrical shape with slight bulge in the centre resembling the
insect. Tobacco is now known to cause many forms of cancer
and cardiovascular disorder which can affect the ocular circulation.
In addition, smoking is associated with worsening of age-related
macular degeneration and thyroid eye disease.
m

...

...

0