Case 26
---
History: This 58 year-old black man was reviewed in the clinic because of a past history of syphilitic chorioretinopathy. Despite the appearance of the retina, the vision was 6/6 in the right eye and 6/12 in the left. There was no sign of vitritis and the anterior chamber was quiet. The poor vision in the left eye was caused by epiretinal membrane. Fluorescein angiography showed no signs of significant macular oedema.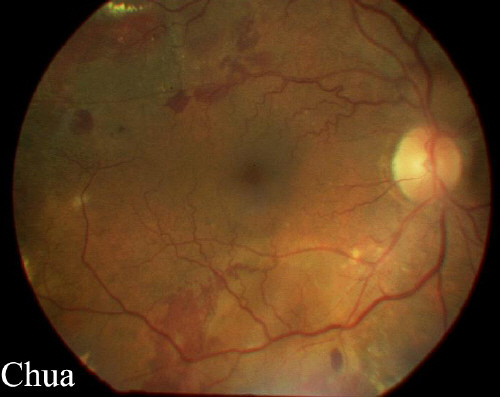 Exudates and subretinal haemorrhages.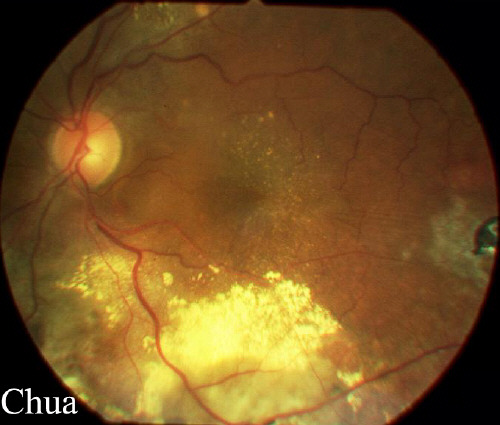 Epiretinal membrane involving the macula, chorioretinal scar and exudates.