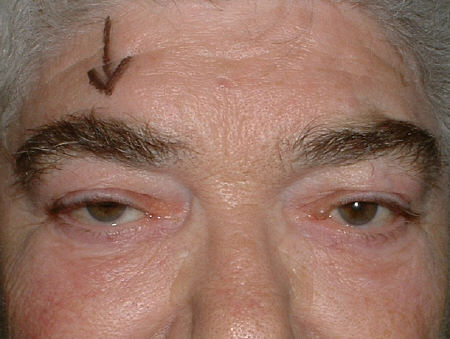 Bilateral ptosis more prominent in the right. Marginal reflexes showed
absence right reflex as the pupil was covered by the lid.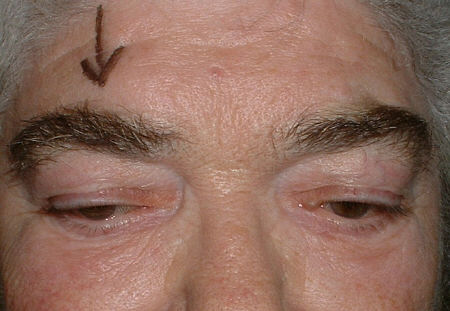 Normal eyelid position on downgaze. In the presence of a dystrophic
levator, the upper lid may fail to descend.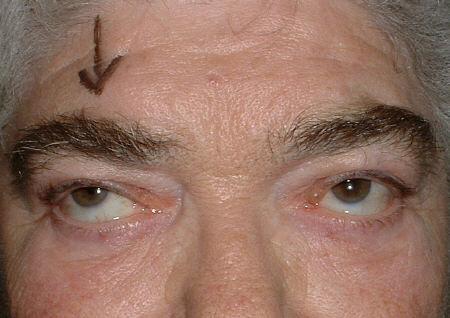 Good levator function in both eye on upgaze.

Appearance of the right eye two hours after levator advancement with
normal right pupil reflex. The left ptosis is now more prominent. A left
levator advancement may be required if the patient is not happy with
her appearance during the post-operative visit.